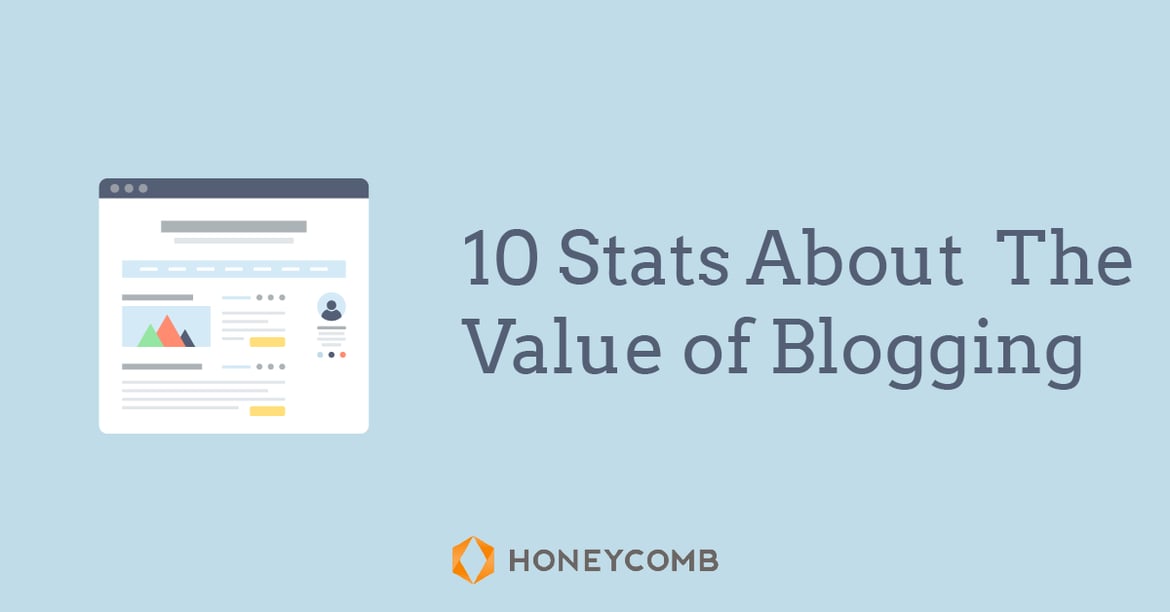 One of the top buzzwords for 2015 was "blogging". It seems like everyone is quoting them, reading them, or even writing them. But if you're still not convinced that business blogging should be a part of your marketing strategy, consider these statistics that will have you thinking about diving into the new year with an online presence.
1. B2B marketers that use blogs receive 67% more leads than those that do not blog. So you want more leads? Seems like having a business blog is a good start!
2. 61% of U.S. online consumers have made a purchase based on recommendations from a blog. This number is only going to increase as more of the population gains access to the internet through improved technology, software, and apps that make it easier for your blog to be found. Consider adding a blog to improve the branding of your company.
3. Marketers who use blogs are 13x more likely to enjoy positive ROI. And who doesn't want a positive return on their investment? If you consistently blog, you will reap the benefits of this inbound marketing strategy.
4. Companies who blog receive 97% more links to their website. Partner websites want to seem helpful and credible, too and will share your content to help add value to their site. This mutual sharing will send their visitors to your site, and vice versa. Make sure you are adding links to other resources in your blog to get maximum exposure for your company!
5. Blogs are rated as the 5th most trusted source for accurate online information. It's a pretty simple equation: people read your blog, you provide valuable information to them, they begin to trust your company. Blogging is just another touch point for the customer that helps them learn about you. So if you want to be more trustworthy in the eyes of your clients and potential customers, get a blog and start producing quality content.
6. 43 percent of B2B companies and 49 percent of B2C companies are now outsourcing content creation. Content writing is the task most likely to be outsourced since business blogging is gaining more popularity but nobody has the in-house skills to do it. If you want to add a business blog to your marketing campaign, definitely consider having an expert do the work to get your brand noticed.
7. Companies with 51-100 pages on their website generate 48 percent more traffic than those with 1-50 pages. You can increase your pages pretty quickly by adding a blog to your site. It doesn't take much to get started: hire a writer, get on a schedule, produce quality content, and immediately increase traffic to your site!

8. Companies who are using HubSpot for their blogging and inbound campaigns received 125% more (B2B) and 294% more (B2C) leads than companies not using Hubspot. This valuable tool can turn that traffic coming to your blog into leads for your sales team.
9. And what happens when you've got those leads? The conversion rate for B2B clients was 43% higher than those not using HubSpot. For B2C clients, HubSpot users averaged a 50% higher conversion rate than their counterparts not using HubSpot.
10. For companies who use e-mail marketing, companies that blog get twice as much traffic from their email than those who don't blog. Again, blogging adds an element of trust, credibility, and expertise to your company that your readers and potential customers respond to and enjoy reading.
There's more data we could throw at you, but really, business blogging is not an option for your business. As you already know, the value of having a blog filled with industry news, insights, and informative content can only be beneficial to your business.
Sources:
www.contentmarketinginstitute.com