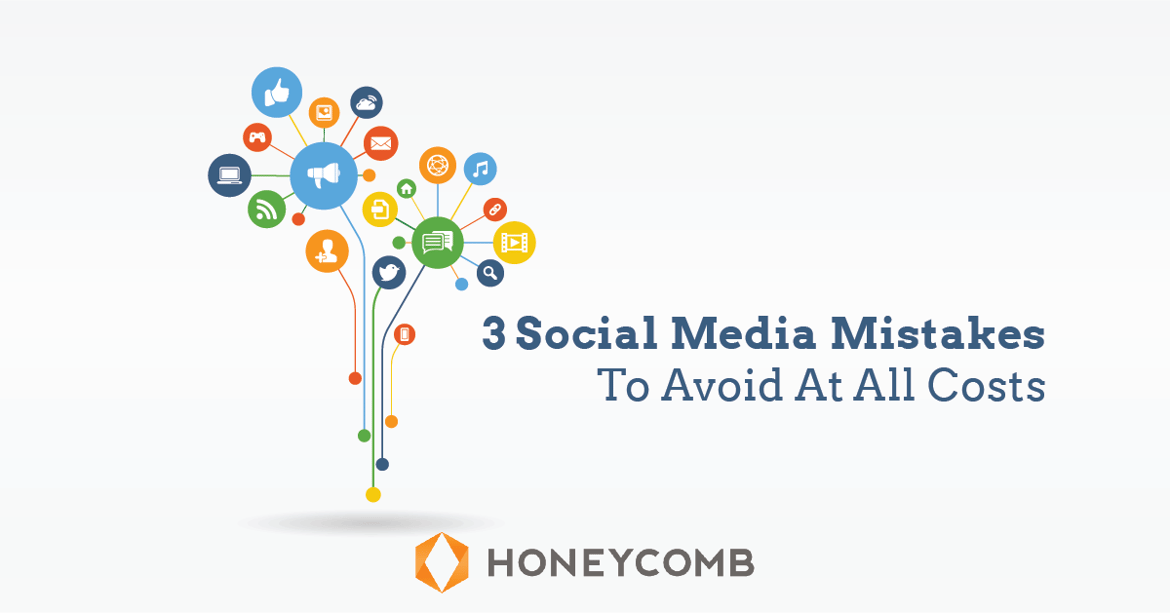 Social media is what's driving B2B and B2C these days, so it's important for you to beef up your social media channels and make sure that it's an integral part of your marketing campaign. Whether you have a huge Facebook following, an active Instagram profile, or a colorful Pinterest page, make sure you aren't making any of these social media mistakes!
Ghost Town
One of the biggest mistakes that companies make is not having a personality or a brand voice online. They're just a ghost of a company and it's hard for customers and prospects to really get a sense of who you are, what you're all about, and how they can relate to your company. Spend some time thinking about how you want to come across on social media to your customers. Do you want to share action shots and pictures, behind the scenes videos, blog posts about industry trends, or all of the above? Whatever you decide to share, make sure that you have a consistent message across the board and that your brand voice really resonates with the audience that you want to target. And speaking of ghosts, don't spread yourself too thin and jump on every social media channel out there. Make sure you have the manpower to actively engage with the audience in each channel. Decide which channels will get you the most bang for your buck and concentrate on those instead of starting a page or profile only to disappear from it because you are too busy to maintain a quality social media presence.
Retweet Frenzy
And speaking of a quality social media presence, make sure you are sharing your own unique content. Don't get in the habit of just retweeting everyone else's great posts, create your own! One of the biggest social media mistakes that companies make is not crafting their own content. Take some time to develop your arsenal of insightful blog posts, high quality videos, staff interviews, engaging e-books, or whatever you think your audience will want to see. While it is a bit of an investment of your time and resources, your readership will be much more likely to respond. Studies by Hubspot show that 61% of people feel better about a company that delivers custom content and are more likely to buy from that company, so what are you waiting for? Dust off those writing skills and videocamera and get started creating great content that can show off your brand to the rest of the world!
Too "Salesy"
Marketing on social media is all about building relationships. Stay away from the hard sell tactics of the past and don't abuse the platform by using your messages as billboard or a commercial. Strike a balance with the content you are sharing and aim for engaging, high-value content 80 percent of the time and then share product facts and promotions the remaining 20 percent of the time. Try to envision your social media channels as funnels to move your followers down a path that will engage them with your brand until they are ready to buy. Being too "salesy" will turn people off and send potential leads to other sites that actually share information instead of push product. Add value and your prospects will be that much more likely to buy from you in the future.
While social media blunders are endless, you don't have to fall into the trap that so many companies do! Instead, take a minute to assess your social media strategy and see if it's working for your company. If it's not, make some small tweaks and watch your engagement and leads soar!