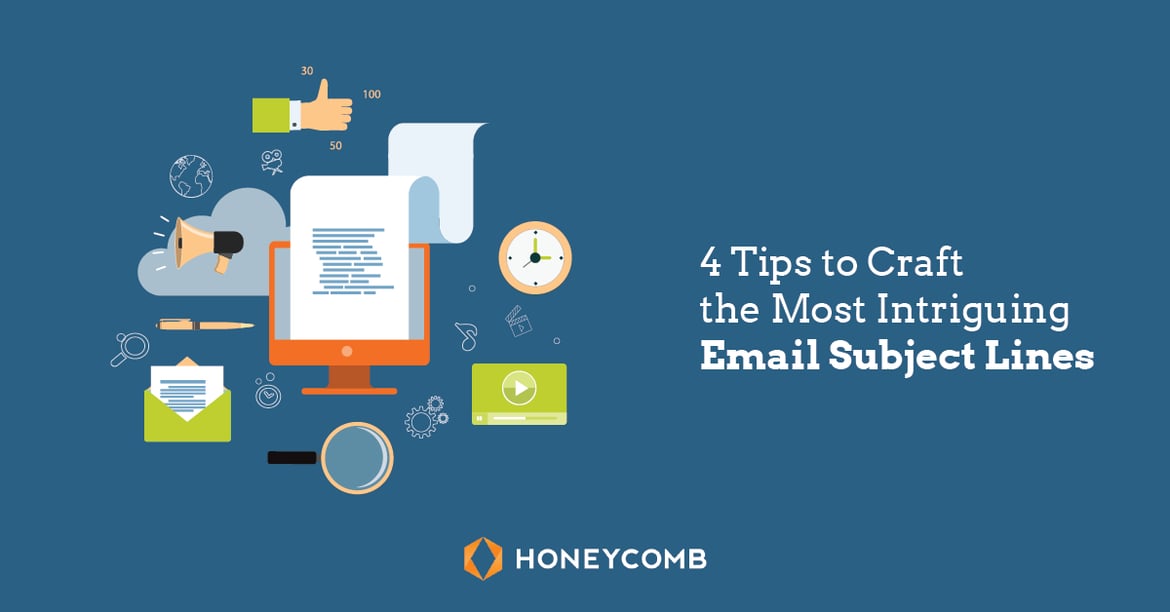 The subject line of an email is almost more important to craft than the email itself. It's fact - 33% of email recipients open emails based on the subject line alone. The subject line is what tells the recipient that the email is worth opening or not. You will want to craft a few subject lines and test them out to see which ones gives you the best open rate.
Either way, there are many ways to produce effective email subject lines and none of them have to involve misleading your reader. We want to give you four tips in crafting the best email subject lines.
1. Use Curiosity
Curiosity is an instinctual response - it creates an emotion within us that wants us to learn and investigate more. This is why subject lines that are constructed in the form of a question to our reader, giving them the chance to make a choice, will yield a higher click-through rate. Subject lines that create a sense of urgency and exclusivity can give a 22% higher open rate.
An email subject line has to demonstrate value and include an element of urgency in order to spark the need to take action now. Couple this together with the emotion of curiosity and pose it in the form of a question and watch how far it will take your email in terms of getting a click-through response.
2. Make it Personal
Personalization gets results, so it's no wonder emails that have the reader's name in the subject line get opened. Personalized subject lines are 22.2% more likely to be opened.
A savvy email marketer knows his/her audience. By putting in the time to research your readers, you're able to get far more quality opens and clicks because you're writing things they want to read. So when writing a subject line, ask yourself, "does this work for my audience?"
3. Attitude
Setting the tone in a subject line under 50 characters can be tough. The way in which you speak to your audience can drastically alter your open-rate. You can use different approaches such as humor or controversial headlines and either can work wonders but they both need to be used with the right people. You must know your readers. One in three people open their emails based on the subject line alone, so you can make or break your content before the reader even gets to see your message simply with the attitude you approach the subject line with.
4. Length
You will need to make sure you are able to quickly capture your audience's interest. You have limited space to use and with so many people now opening emails on their smartphone, those subject lines should be no more than 35 characters at most. 40% of emails are opened on mobile devices first – where the average mobile screen can only fit 4-7 words max.
This is an important factor to a winning email subject line. According to a study conducted by Return Path, they found that open rates were 12.5% higher where subject lines contained less than 49 characters, compared to those that were 50 characters or more, while click-through rates were 75% higher for the shorter subject lines.
So keep the length down, and you might just see your click engagement go up.