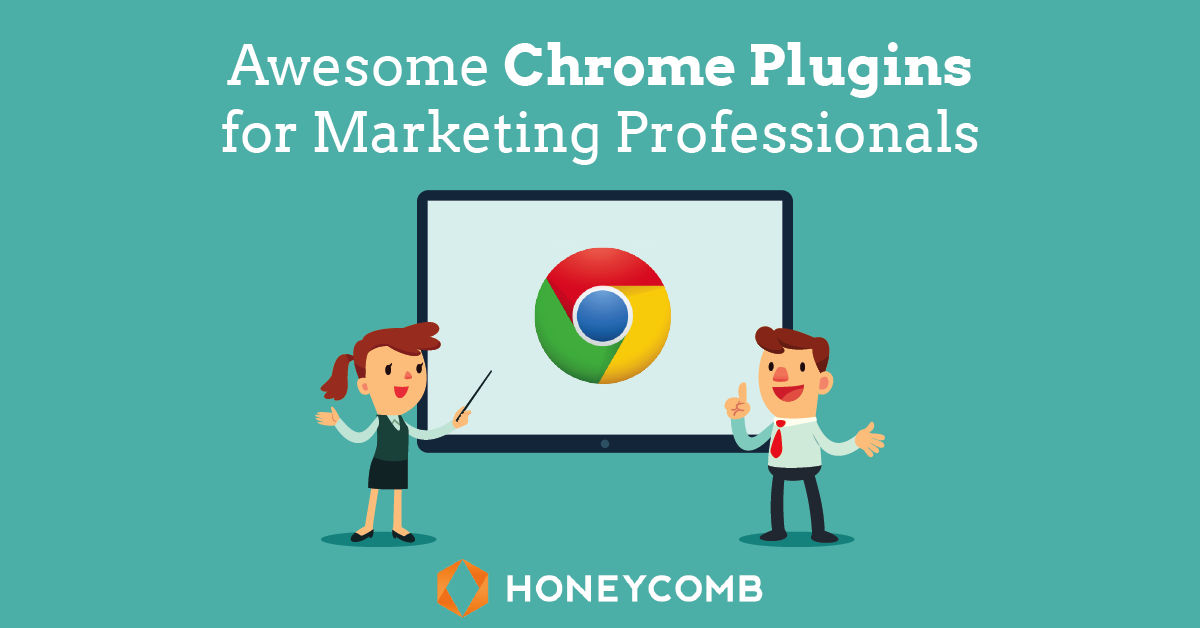 Sometimes it feels as if we're swimming in the Google universe, and with the advent of Chrome in 2008 came the added feature of plugins. These extensions will definitely make your life easier, once you know how to use them, and anyone who works in digital marketing should add a few of these handy helpers to your toolbox. While there's tons of extensions out there, I'll focus on the ones that my colleagues and I use every day.
Sidekick
You don't have to be in marketing to love Sidekick. It's a tool that anyone with an inbox needs. It works with Gmail, Outlook, Apple or Salesforce accounts to schedule emails in the future, will let you know who opens and clicks your emails and will give you a bunch of other information like your recipients' title, company social profiles, and recent tweets. It's a timesaver and highly recommended for anyone who wants to improve their email productivity, coordinate teams, network, or stay on top of sales leads.
MozBar
For the digital age marketer who wants to stay current on SEO, the Mozbar is the perfect tool. The Mozbar plugin allows you to see crucial data about any site you visit, such as Domain/Page Authority, keywords, no-followed or followed information. This is an absolute must for SEO'ers because you can create custom SEO searches based on search engine, city, country and other parameters. If you want to subscribe to Moz Pro, you'll get even more detailed analyses of the pages you visit.
ColorZilla
Don't waste time trying to color match anymore! Colorzilla allows you to pick any color off of a webpage and provides you with the color number for future use. It then stores the hexcodes for you to use within your own content or design creation. It easily gives you a color reading from any part of your browser, where you can quickly adjust it and paste it into Photoshop, GoogleDraw or any other design or drawing tool.
Ghostery
Digital marketers know exactly how tracking works, so to see what other businesses are doing on the web and vice versa, Ghostery is the plugin for you. This extension will allow you to see the invisible side, showing the trackers, pixels, bugs and beacons that companies place on pages. Another bonus is that you can identify who is tracking you from Facebook or Google and get links to businesses' privacy policies where you can choose to opt-out.
WhatFont
Well the name says it all! Hover over any text and this extension will tell you what font it is - easy.
Evernote
Think of it as a way to make the internet your own personal library. Curate anything you see on the web with this extension and turn it into a "binder" of sorts. This one is a favorite with marketers, but really just about anyone could use it to keep track of all the stuff that they want to reference on the web.