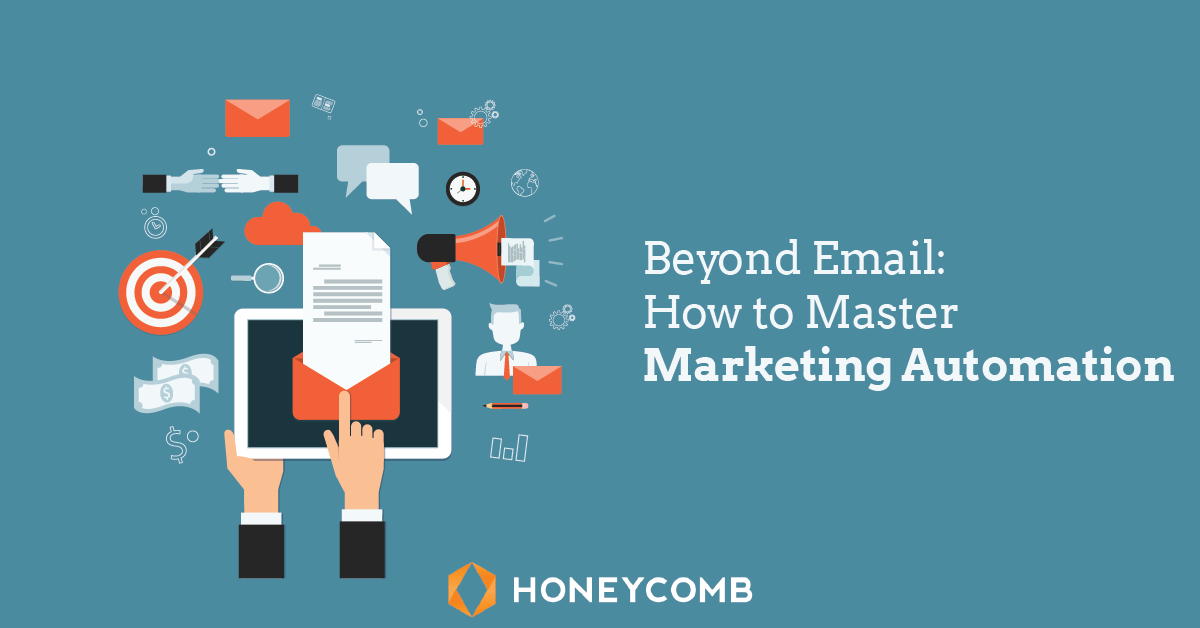 You know those stressful days when you've got meetings about your upcoming campaign, a review with your boss about the latest numbers, a to-do list that includes scheduling blog posts and updating social media queues, and on top of all that a conference call with another vendor?
They're exhausting and the last thing you want to do after a day like that is think about sending emails to prospects and leads. If only there were a way to automate marketing follow up and make your day more efficient...
Well, this is where marketing automation comes in!
Why should I automate?
When you think about your ultimate goals when it comes to marketing, it's probably to generate more revenue for your company. And to do this, you'll need to drive traffic to your website, convert that traffic into leads and close those leads into customers. This is where marketing automation provides an efficient solution: you're driving much more traffic to your site through these tailored emails and messages than you would with a blanket, generic email blast.
But where marketing automation really makes an impact is during the conversion and closure stages of the customer journey. Marketing automation allows you to virtually hold your customer's hand and connect with them while they figure out what and when to buy. Automating these tasks enables you to nurture your leads through the entire buying process, delivering highly-targeted, personalized messages that address their specific concerns and possible barriers to purchase.
How do I start?
Here's an example of how automated marketing works:
Step 1: You send an email invitation to download your latest webinar to a targeted list of prospects.

Step 2: You send a follow up email to all the people that downloaded and watched the webinar.

Step 3: A few days later, you send a follow up email to these same people who downloaded the webinar, highlighting a recent blog post that relates to that same topic.

Step 4: Finally, when someone reads that blog post, your sales team will get a notification so they can follow up with them.
Work it!
Beyond just automating emails, when you're truly executing marketing automation you want to use workflows. Workflows easily and efficiently allow you as a marketer to trigger messages based on a lead's actions. Setting up workflows allow you to send the right message at the right time. For example, you can set up workflows to message a lead who looks at a certain page on your website or send emails to leads in a certain region or location. Studies by Market2lead show that leads that are channeled through automated workflows have a 23% shorter sales cycle. That's the kind of efficiency we want to see!
Best practices
Personalize your message: The beauty of automating marketing messages is that you can still connect with each buyer persona and speak to their unique needs, producing authentic content for each reader. Don't send generic blasts; link your messages to the buyer personas that you're trying to target and how your leads have identified themselves.
Schedule at appropriate intervals: The last thing you want to do is bombard your new lead with a flood of emails in their inbox. Instead, schedule follow up emails a few days apart. You don't want to seem to pushy and have a potential customer block your email, unsubscribe, or delete your messages.
Time your messages: One of the great features of automated marketing is that you can time your messages to coincide with other promotions that your company is running, holidays, or seasonal trends that may influence your readers' buying decisions.
Don't automate blindly: Before scheduling out workflows and automated messages, revisit your overall marketing campaign goals and make sure that everything is aligned. Connect your messages to coincide the rest of your inbound marketing campaign so that your efforts are coordinated.
Whatever technology and software you use to help prospects move through the customer journey, make sure that your automated marketing campaign is personalized, relevant and aligns with what your customers and prospects are looking for!