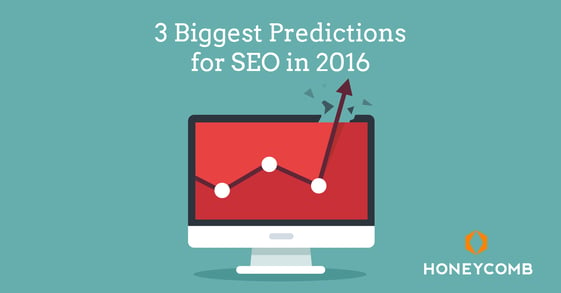 SEO in 2016 is expected to bring some major changes. The SEO world is always jumping over hurdles and we're always trying to stay ahead of trends. It's no surprise that Google is focused on putting the SEO world on their heels to make up for a lot of trashy SEO work being done by websites. Here are three factors to consider for SEO in 2016.
Mobile Keeps Growing
2015 was a big year with the 394 percent increase in smartphone usage, and more than 75% of all Internet users use a desktop with a mobile device. Don't expect that trend to decrease as the Internet is becoming more accessible and mobile devices are becoming faster and more user friendly.
Another correlation with mobile growth is the increase in purchases via mobile device. As a business you must focus on investing resources to making your website mobile friendly. It's important to think through the flow of your website as a consumer on their mobile device. If your mobile website is clunky, with insufficient information, it may hurt your web traffic and in turn drop your rankings on google. A business that makes SEO in 2016 a priority will make their mobile website a priority as well.
Google Direct Answers
The SEO world used to just rely on showing up on Google results. Now Google is gathering information to create direct answers for those searches. That means if a question is asked, Google will populate their answer immediately in the search results.
A helpful tip for your business would would be have shorter responses on your site. In your website descriptions of your product make sure that you have clear answers. Simple sentences in your description and short answers in your services can be helpful for those searching. Google wants to give every user the most relevant information and adapting to google future will be a positive for your SEO in 2016.
Reputation Actually Matters
Consumers today are more likely to buy your product with reviews. Social media can be a great way to build your reputation. The more you prioritize engaging your customers or potential customers on social media, the more it can contribute to your success.
Spend time reviewing your customer comments or overall social media presence. Invite feedback and do your best to engage these people on social accounts. This work will not only create a solid reputation but will help bring trust to your website and improve SEO.
Staying focused on changes in the SEO industry is hard but necessary. Ultimately, SEO is worth the time and energy for your business.