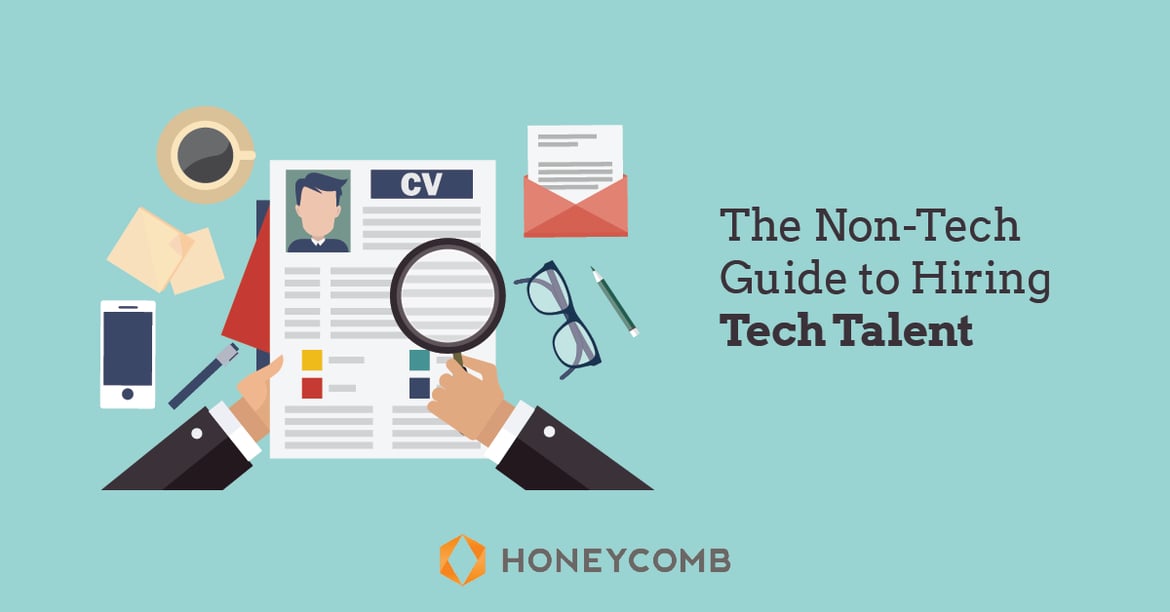 Trying to hire tech talent can be daunting, especially if you're not a technical person yourself. But you don't have to write code or become a developer overnight to look for, interview, and hire folks with technical skills. If you're handling the recruiting process in house, make sure you pay attention to some dos and don'ts when it comes to getting the best candidate in a seat at your company.
DO get creative with recruiting tactics. Instead of using the same online job posting sites as every other company, try attending a tech meetup in your area, search on LinkedIn or your alumni database, or post on niche boards or online communities where these techies congregate.
DON'T contact them with a cold, generic e-mail or uninspiring job description. This will just turn off the good candidates that you are trying to attract. Spice up your emails with a personalized video introduction instead.
DO understand the basics in the job description. Make sure you know the acronyms and department lingo for the technical terms in the job description. Come prepared with a basic knowledge of programming terminology that's needed for the job.
DON'T throw around a lot of buzzwords or try to impress your candidate by tossing in references to the latest technologies. This is kind of baseline for them and they'll see right through the act, causing you to lose credibility.
DO leverage any connections you may have to the candidate. Spend some time building rapport so that the candidate feels more comfortable opening up about their current projects and their vision for their career.
DON'T mention a specific job in your opening. Instead, focus on the projects, what your organization has accomplished, and get them interested in the bigger picture.
DO ask them about their values and see where they align with your organization's mission and vision. Cultural fit is always an important consideration and it's never too soon to bring it up in an interview.
DON'T do all the talking. Ask open-ended questions that will help you keep the focus on the skill set and personality of the candidate, instead of how great your company is!
DO come prepared to be interviewed, too. When it comes time to wrap up your questions, know that the good candidates will have done some research on your company, so be ready to answer questions about the business.
DON'T bombard the candidate with everything on the first call. Keep it like a first date; have some intrigue and share enough information so that you can set them up with a follow up call, preferably with a leader or someone very hands-on with the technology or project.
DO streamline your interview process. Having every team member and manager interview the candidate just extends the process and lengthy hiring cycles might cause top candidates to lose interest and look for other opportunities. Keep it efficient!
DON'T draw out your offer process. Talented workers may have multiple job offers, so slow and overly selective employers will lose their top choices. Know the salary ranges for your company, as well as what competitors typically offer, and be prepared to negotiate. This will save time and multiple rounds of phone calls and emails that will just drag out the process.
With this handy list of guidelines, you'll feel better equipped to recruit and hire tech talent. In a hiring environment where demand far outnumbers supply, use this non-tech guide to hiring tech talent and get the best employees hired at your organization!