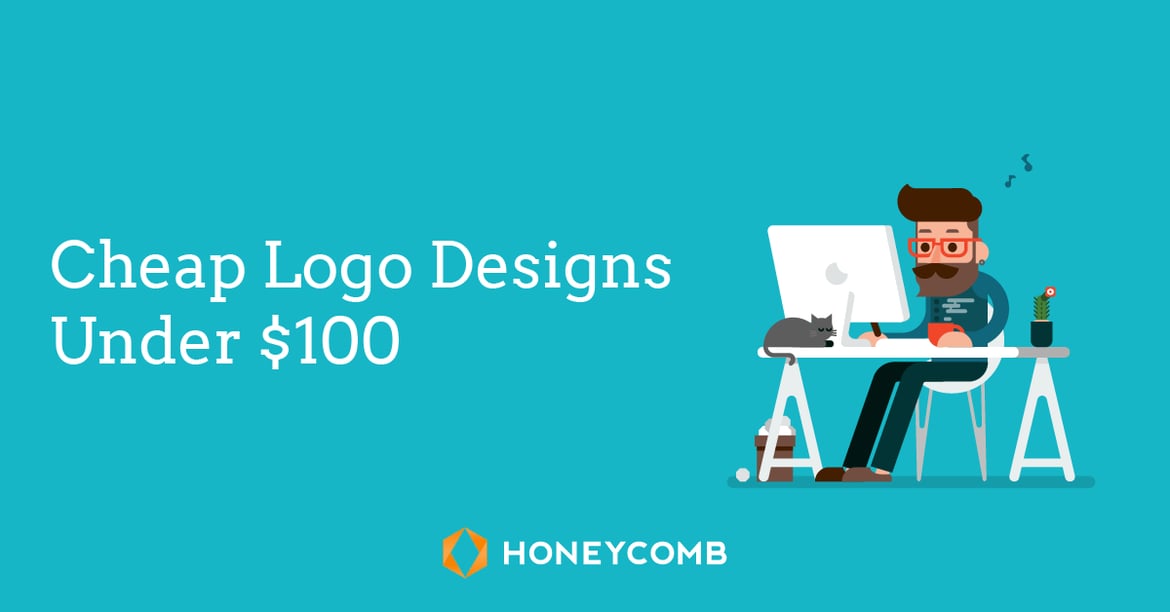 Are you in the process of launching a new company? Well, getting a cheap logo design may be on your to-do list. As strapped as you may be with all your other start-up costs, having a well-designed logo presents a way for your business to guide customer perceptions instead of allowing customers to form their own perceptions of your business.
While you might think designing a logo is simple and straightforward, in reality, it can be quite challenging. Logos are the face of a company: they reflect a company's unique identity. Logos provide essential information about a company through images, words, colors and fonts and allow customers to identify with the company's core brand. They act as an anchor point for other marketing and advertising materials.
So, having a good logo is important, but it can be pretty tough (and timely and costly) to hire and manage a designer on your own. The good news is that there are already lots of great platforms that specialize in affordable logo design at the tips of your fingers, and chances are you won't spend more than a $100. Check some of these platforms out:
Fiverr is a great platform to get an affordable logo design starting at $5. You'll pay more if you need extra services beyond what is advertised for $5, it totally depends on what the provider is offering. For example, if you need the source files, express delivery or a Facebook banner, you'll pay more. We recommend using the logo search filters and looking through portfolios of the highest rated providers to ensure a positive experience. Also, it's worth paying extra to get the source files in case you want to edit your logo in the future.
Logotypers is a great option if you already have some ideas in mind but need the help of a designer to transform and digitize those ideas. You can select one of Logotypers' packages from uploading and converting a sketch into a professional logo or allowing a designer to brainstorm some logo concepts. You'll be able to provide feedback so the designer can refine and deliver a finalized design.

Odesk is a platform that connects you to a community of freelancers worldwide. It gives you the flexibility to post a job description based on what you want, including your budget and deadline, and hire based on what the freelancers are offering. When selecting a freelancer, take a look at how well they approach your needs in their proposal. We recommend working with a freelancer that is responsive, that has successfully taken graphic design skills tests, that has logo designs in their portfolio and that has positive reviews from past clients. It's a great idea to break up the project into milestones including designing multiple logo concepts and allowing a few rounds of revisions.
99Designs is an online graphic design marketplace that uses crowdsourcing. It allows you to purchase a package based on what you need and fill out a brief describing what you need. Dozens of designers will submit ideas to your design contest and you give them feedback. You then pick the design you love the most.

These are all low-cost platforms to help you get your logo designed cost-effectively and relatively quickly. However, it does take some work on your end to vet the right candidates by looking at logo designs the designers have done in the past.
And remember, as good as a designer may be, it's important for you to have some idea of what you want or the logo styles you like. Being able to describe this will bring you the best results, such as whether you want your logo to be modern, playful, flashy or with a hint of vintage. It's also a great idea to show examples of logos you like so the designer can get a feel for your taste.
You may have to invest some time Googling logo designs and browsing other websites to get a grip of what you are looking for, since having a positive experience ultimately comes down to communicating what you want. You'll save a lot of money using some of these online platforms that have skilled designers ready to work for you.