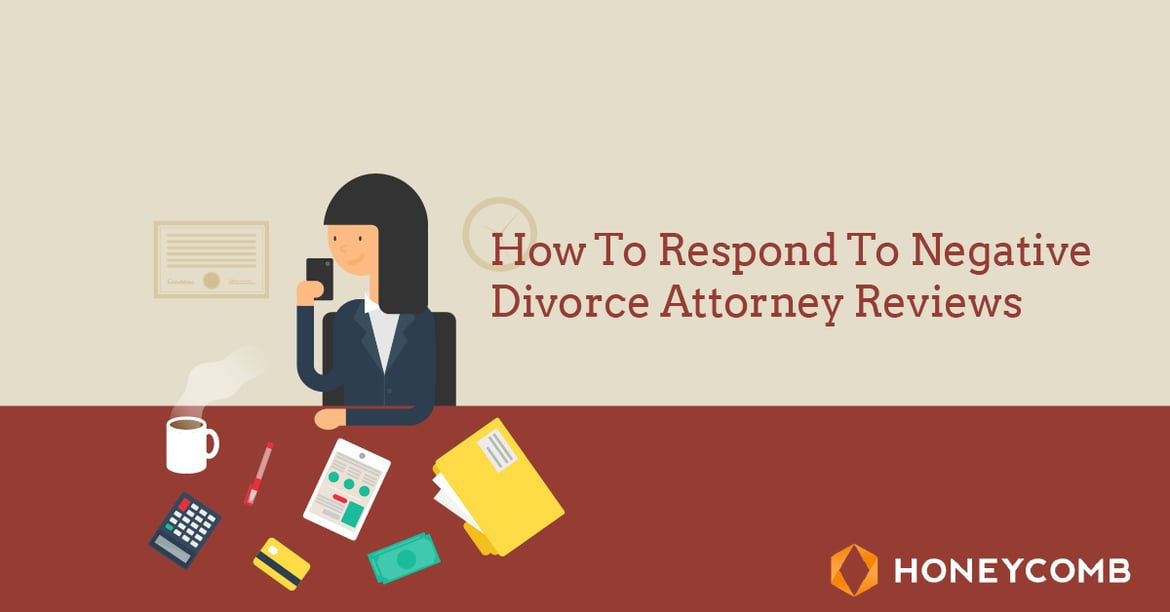 If you've been practicing law for any length of time, you're well acquainted with how effective online reviews can be for divorce attorneys. Previous clients have the ability to post whatever positive or negative feelings they have about their experience with you to more than a dozen websites that are viewable to ANYONE.
No matter how effective you are at litigating, you're going to receive bad reviews online. Unfortunately, clients don't understand that situations oftentimes determine the case, not the quality of the attorney. So these clients take to the Internet to vent their frustration, which can really harm SEO for lawyers. How do you deal with these negative divorce attorney reviews to improve your reputation? Here's the steps to take.
Step 1: Contact the Reviewer
Often times reviewers don't think about the ramifications of their review. If you read the review and know who wrote it, don't be afraid to send an email or quick phone call. If you're able to discuss the problems with the client, there's a good chance you can resolve the issue and the client will retract the review.
Step 2: Contact the Review Website
If you can't come to an understanding with the client or it's just not appropriate to contact them, try reaching out the the reviewing website and ask how you can get the review removed. Here are the phone numbers for the most popular review sites:
Lawyers.com - 1-800-526-4902
Avvo - 1-800-526-4902
Yellow Pages / Dex - 1-800-573-0059
Yelp - Send an email by visiting yelp.com/contact
Step 3: Red Flag the Review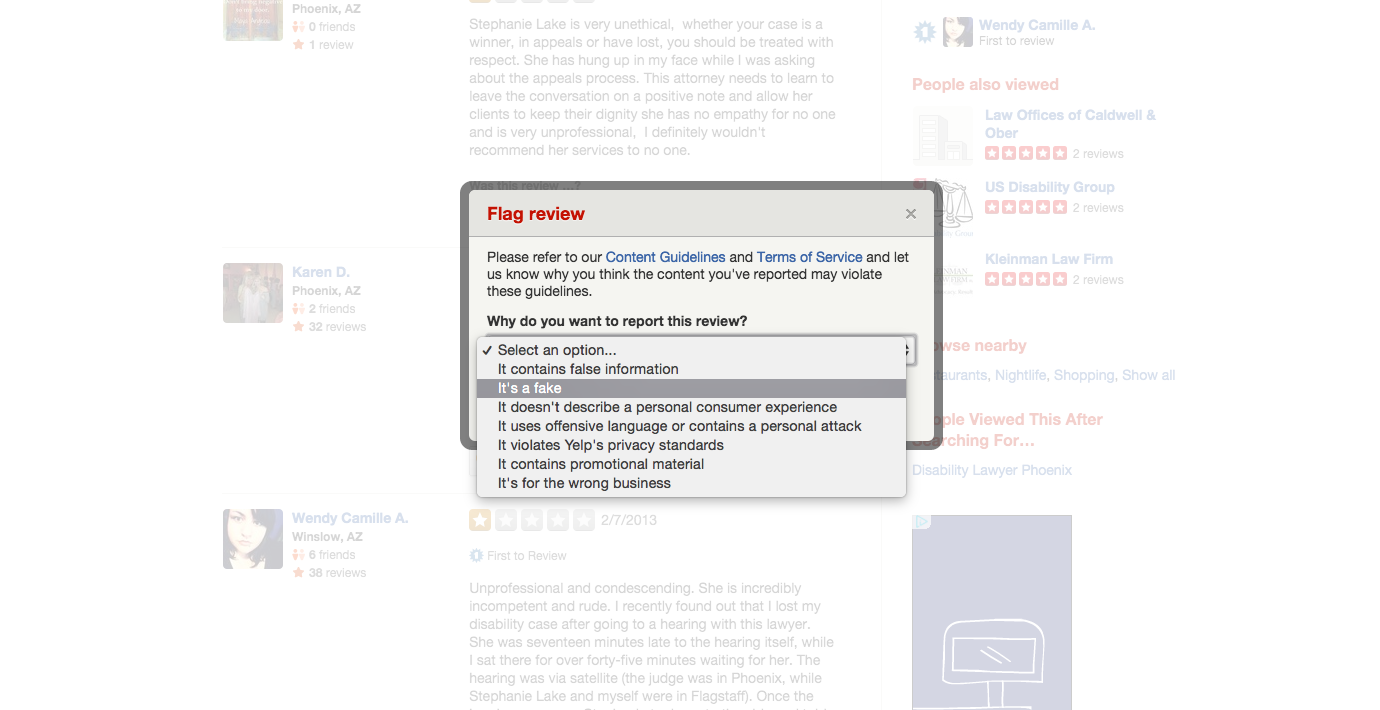 On sites like Yelp and Lawyers.com, you can red flag a review if it doesn't meet the community guidelines. For many client reviews, they will leave out actual information about the experience and focus rather on how they feel. This gives us a huge advantage, because most review sites will remove posts if they do not outline the reason for the negative rating.
Step 4: Respond Courteously
If the review contains enough information and reasoning to justify it's existence on the website, then the next step you need to take is respond. There's nothing worse for your online reputation than for a negative review to go un-responded. As soon as you see a review, respond courteously and aim for these three goals:
Validate

that you understand why the client is writing this negative review.

Explain

your side (respectfully!) and why the issues occurred. Don't go into specifics.

Offer

to take the communication away from the review website and to email. This shows other visitors that you took the initiative to fix a problem - potential clients love this.
Once you have communication with this reviewer through email, try and conduct Step 1 of this guide.
Step 5: Be Courageous
There are some situations where it is important for you to defend your practice. If there is a review in which you were wrongfully rated, be courageous and communicate where you think the reviewer missed the mark. You'd be surprised how many prospects respect this - however, do NOT respond with anger, belittling, or blame shifting. This can cause more problems than the original review.
Remember the two golden rules of Internet communication:
1. Don't say anything via keyboard that you wouldn't say face to face.
2. Whatever you write will be there forever - be wise!
---