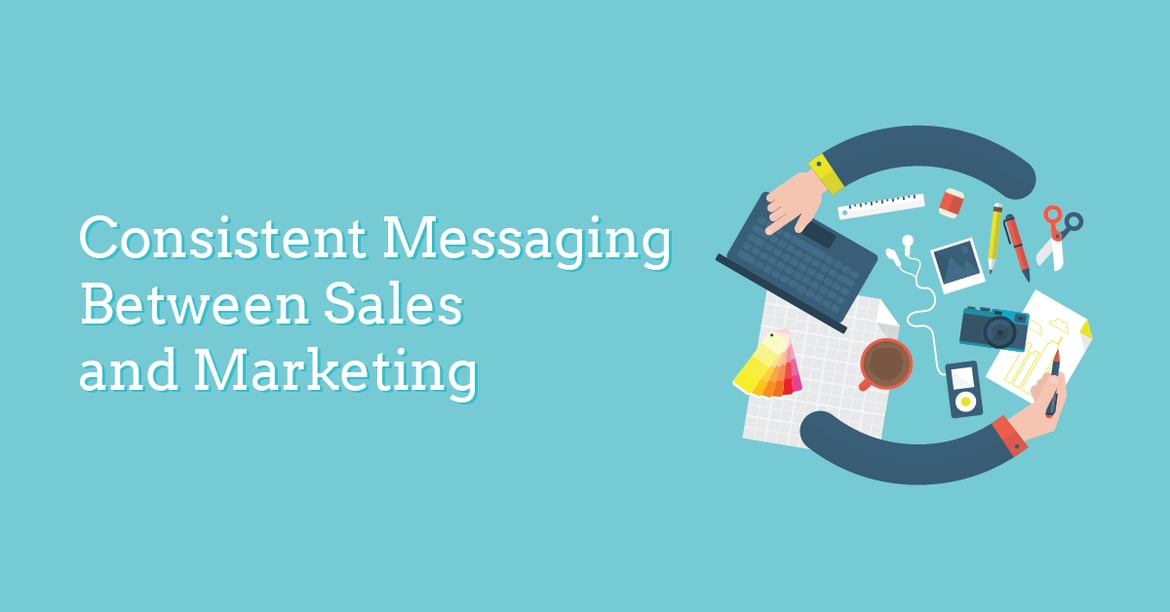 Aligning your Marketing and Sales teams is potentially the largest opportunity for improving the overall performance of your business. When these two groups unite around a single goal, they significantly improve marketing ROI, sales productivity, and, most importantly, top-line growth. It's not enough for these two important functions to just coexist—they need to work together to create value for the company and for customers. Unfortunately, more often than not, sales and marketing are not aligned and end up disagreeing on everything from department budgets to product pricing. But keeping these two teams in sync is important, and here's why!
How Did We Get Here?
When small businesses start out, it's usually just a few people making decisions, planning strategy, and executing tasks. At this stage, marketing ideas come from managers, the few salespeople that you've hired, or an outside advertising agency. Early on, marketing isn't considered as a separate function; it's just an extension of the sales department. But as companies and budgets grow, they hire marketing managers and people who are truly experts to do the work, which leads to competition for budgets, priorities, and objectives. A study by Harvard Business Review found that this scenario is pretty typical of most small businesses and the disconnect falls into two main categories: economic and cultural. And while it may feel like a huge divide, the study found that it's not difficult or costly to assess the quality of the working relationship between sales and marketing.
Collaborate on Exisiting Leads and Opportunities
Once you've identified the status and quality of your sales and marketing relationship, aim for a true partnership by breaking down barriers between these two important groups. One easy way to build the bridge is to ask Sales and Marketing VPs to collaborate in defining a lead-generation strategy. A first step that both teams can work on is defining a lead scorecard which helps companies know whether prospects need to be fast-tracked to a sales rep or developed with lead-nurturing. This conversation helps the teams break out of their departments' silos and continue developing ideas around when a lead should be moved from a "Marketing Qualified Lead(MQL)" to a "Sales Qualified Lead(SQL)", which streamlines the revenue cycle and minimizes misunderstandings. Making sure that everyone is on the same timeline is also important so that internally, your Marketers are launching campaigns when the Sales team is equipped to handle the potential influx of leads, and externally you are all speaking the same language to prospects and clients. Nothing will turn a lead away faster than getting mixed messages from the same company. Collaborate from the beginning, and throughout the process to maximize those opportunities!
"Smarketing" - Sharing Communication Between Both Teams
Sounds kind of cool, right? Well it's even cooler when your teams are working in such unison that they almost become part of each other. When Sales and Marketing are fully integrated, boundaries become blurred and bridges are built. Since both teams have played an active part in redesigning the relationship to share cycles, systems, and rewards, there is more synergy with communication to the leads and clients. Conversations about budgeting becomes more flexible and less divisive, while a team mentality of "we're in this together" culture develops. This development and implementation of shared metrics and use of the same language to define leads and customers will create more efficiency for your business and gain you more customers in the long run.
When you align your sales and marketing teams, everyone becomes invested in the success of the brand and the company. The importance of keeping messaging consistent between sales and marketing impacts you internally and externally so continue to foster open communication between teams and departments and watch your numbers grow!