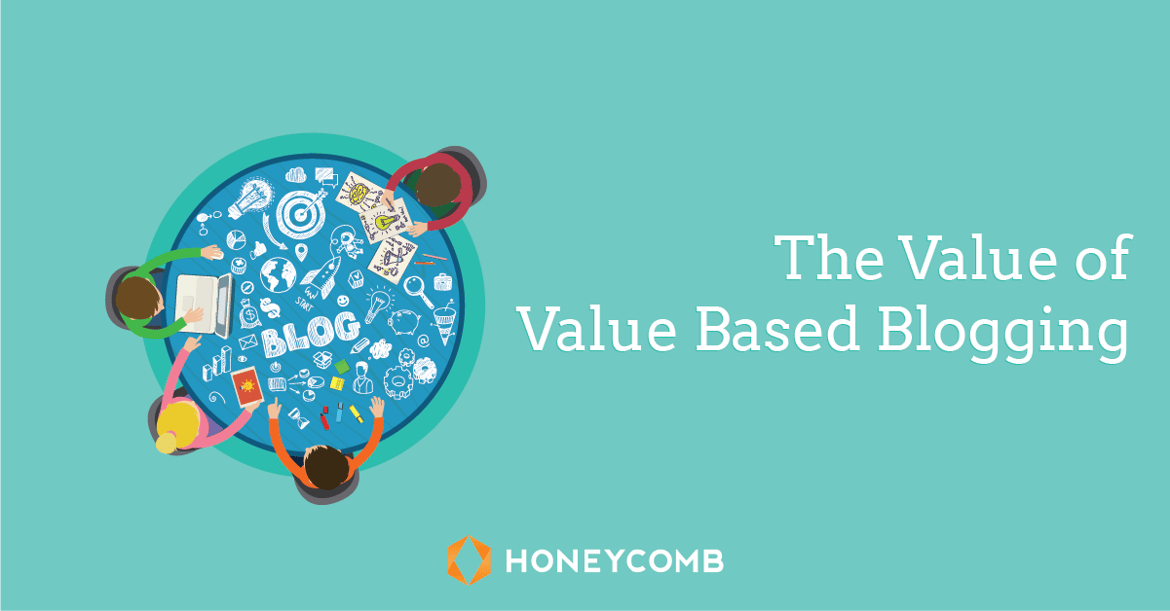 Want more visitors to your website? Yeah that's what I thought you'd say…
Did you know that companies who blog receive 97% more links to their website than those who don't. Did you hear that? 97% more links!
Want even juicer information? Companies who publish 16+ blog posts of value per month get almost 3.5X more traffic than companies that publish 4 or less monthly posts. There is no question that blogging has extreme value with todays digital consumer- but what is the measurable value of value based blogging? Here's my top 3:
Value #1- It helps drive valuable traffic to your website.
Blogging is like pointing a spotlight on your business and highlighting it through social media channels. Providing reliable, insightful truths to your readers pays off. Every time you write a blog post, you're creating valuable content that people will dive into, resonate with, and ultimately share on their social networks. This instantly increases your inbound links. This sharing activity will gain you more visibility that now has even more value in a reader's eyes because it was shared by a trusted friend or peer. Over 46% of people say they read blogs more than once a day. Simply put- this exposes your business to a multitude of audiences that may not have even heard of you yet. What else could you ask for?
Value #2- It increases your business's value.
Blogging establishes huge credibility to your business and elevates you as a leading voice in your industry. Blogs were recently rated as the 5th most trusted source for accurate online information. Customers will identify you first as a reliable resource for information on your industry; then return back to buy what they were initially looking for because you are the most informative and trustworthy source. For companies that are transparent about discussing customer concerns in their content, they will establish credibility as the leader in the field and differentiate themselves from the crowd with their blog.
Value #3- Low investment with a high-value reward.
So what does it cost you to produce a high quality blog? Nothing but time! Now I agree, time is money but this is not wasted money that you are typically pouring into advertisements that most people will skip over to click on the content they know will have more value in it. Did you know that the Content Marketing Institute stated that 8 out of 10 people consider themselves blog readers and reported that 23% of all time spent online is spent on social media sites? The numbers don't lie. One of the highest rewards of blogging is that your company is constantly being able to attract high quality leads- even when you are away from work. Now that's High Value Reward!
If your company is putting out valuable content on a regular basis, you'll be surprised how many leads will begin rolling in. So what's stopping you- get to blogging…