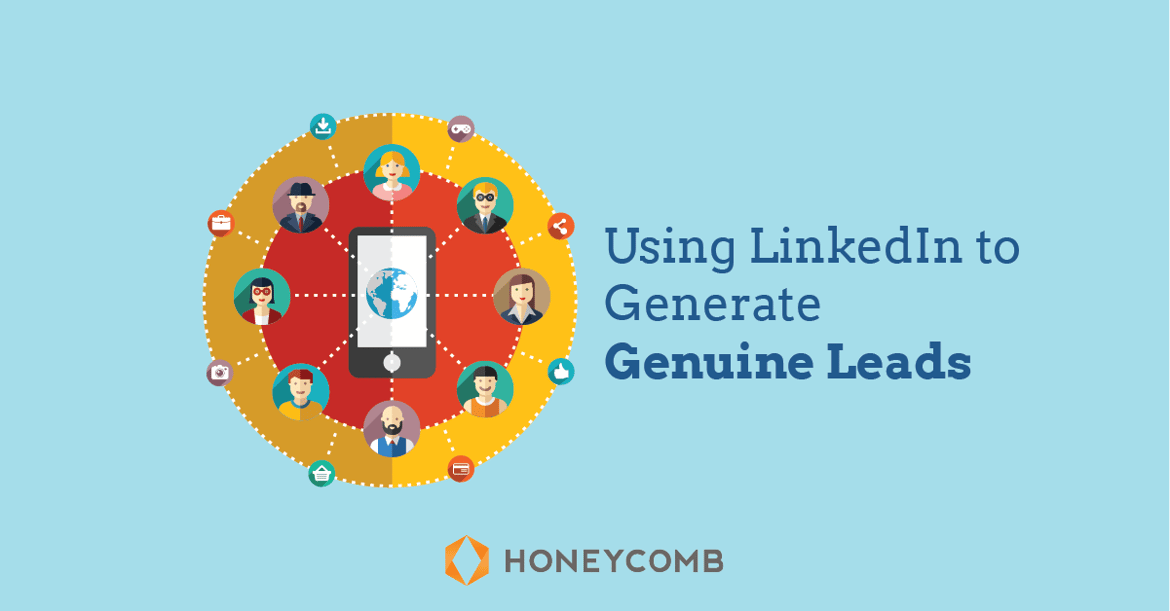 LinkedIn is now 300+ million strong, and the world's leading professional network. It's a place where the business community can connect, find new opportunities, showcase their careers, maintain professional relationship and it's an ideal place to turn professional relationships into opportunities. More importantly, it's a place where millions of leading business people are not only within reach, but are actively looking to connect with you. Using LinkedIn to generate genuine leads can be a huge win. So get started now and use this tool to research employees at companies to help identify decision makers and influencers within a company who may turn into your next customer!
Most people don't have a clue about how to build honest and real relationships with people on LinkedIn. Well, here are 4 easy steps that will save you time so that you can quickly use LinkedIn properly, making it a very effective tool!
1. Connect, Create and Join LinkedIn groups
Start connecting with your current and past contacts, focusing on relationships where they already know you and where trust already exists. Make sure you have imported your contacts into LinkedIn for the fastest and easiest way to connect to as many of these contacts. Then turn your attention to LinkedIn Groups.
Groups are a great way to connect with people in the same industry and trekking through life with the same challenges and questions. You can use these groups to learn loads about the current trends and fail-safes that exists within your industry. Connect with these groups and then make a point to participate in the conversations that are happening. Look for questions that you know the answer to so you can bring value to that conversation. Don't use this place to sell.
When you begin to feel comfortable, create a group of your own and begin asking questions and while providing valuable resources to others within the same industry. Let people know you are a leader in your field and someone who can be trusted. Additionally, when you create your own group, you can send out a group email blast to share relevant content with all of your group - adding value to the conversation.
2. Identify Decision-Makers with LinkedIn searches
Use the advanced search option to identify prospects and people within the industry that you want to connect with. In the advanced search options, you can choose different filters to weed out all of the confusion. You can search for specific keywords, jobs, company size, location, etc. By using these options, you will be able to get a very specific list of prospects. These aren't just any lists of prospects; these are warm contacts that you already know important information about, so feel comfortable reaching out through this social media platform.
3. Add Value to your Leads
Now's the time to start the conversation! Invite them to connect with you. With a free account, you can reach out to anyone you are connected with via InMail. When you begin to contact people, make sure you communicate why you are reaching out and always have something of value that you are sharing with this person. Don't try selling them anything at this stage, just connect. Be normal- be human!
One way of connecting with a specific prospect is to look at his/her groups that they belong to and join in the discussion. Participating in these conversations is a great way to establish relationships with potential prospects and begin sharing things that might interest them.
4. Make the Ask
As you build the relationship and your prospeccts begin to interact with you, now is the time to reach out. Feel confident in the things you have shared with them and know that you've helped them and added value to their business already. Remind your prospect about some of your valuable interactions and conversations on LinkedIn as you would with someone you already know, ask then if they have time for a call on a specific date. If you don't ask, they don't have the opportunity to say yes!
Now you may be thinking, that sounds like a lot of time invested and you are right but It will be time well spent. So if you haven't already joined LinkedIn, get started on this productive social platform today!