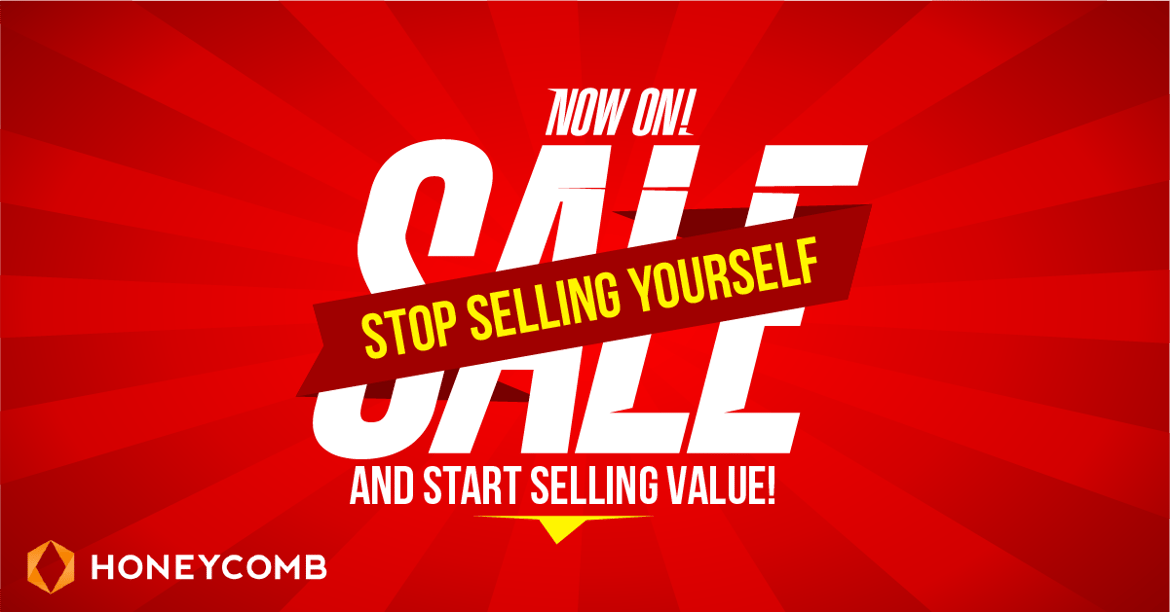 Everyone wants more sales, right? Well did you know that on average 87% of B2B sales revenue is being generated by just 13% of the sales population? That means a small minority of sales people are getting the majority of the business - how are they doing this? One key reason cited by customers across the board is that they are creating value, and this "value" is defined by the customer, not the company. So how do you create value for your prospects and customers in the sales process?
Well, you should be contributing value at every stage of interaction, not just the sales call. If you've done a good job of establishing yourself and your company as offering value at every touchpoint, the sales process should be easy. For example, if you've given your leads valuable information through your blog, provided them with a useful tool through a CTA, and shared resources on social media, then you've probably already done most of the work to earn the prospect's trust and respect and the sales call becomes that much easier.
If It Ain't Broke, Don't Fix It
Your potential customer absolutely has to understand the value of solving the problem in the first place, otherwise they won't act. They also need to acknowledge the cost of inaction and the urgent need for change; if they can't do this, your sales call is going to be an uphill battle.
Have the prospect articulate what their issue is and get them to discuss the problem and sell themself before you present any solutions. Having the prospect talk through these issues out loud helps make the issue real.
If the problem remains unclear and there is no real issue at hand, maybe this lead needs a little more nurturing and the timing isn't right. Put this lead back into the pipeline and continue to reach out to them periodically.
Tailor Made
Value based selling is all about creating unique value to your customer; focusing on that "unique" part. You'll need to translate general marketing messages into specific propositions for each prospect; prospects know if you're being genuine or just pushing the same product on everyone, and no one likes this. People want to feel special. If you've been doing a good job of listening and building rapport with your prospect, you'll easily be able to personally tailor each message to the client's unique pain point.
Highlight the value of one or two solutions that you're presenting to the client and stay away from extra, and usually distracting, information that may end up confusing the prospect.
As much as you're tempted to share the story of how amazing your company is and all the solutions you offer, keep it brief and stick with what's meaningful to them.
Everyone Wins
When you're selling based on value, everyone wins. Research shows on average, a 1 percent reduction in price results in an 11 percent decrease in profits. Don't fall into the trap of discounting every prospect since it's obviously very costly. If you've done a good job selling value, you won't need to discount your price. Your sales calls become less about pricing because the prospects see the value in acting on your proposal and changing to a new system, and they're willing to pay for it. The sales call should be about implementing a new system that is going to dynamically change the customer's business and drive growth for them. In a value selling environment, everyone wins!
Creating unique value to customers through the disciplined application of value based selling techniques gives both your sales team and your prospects a feeling of satisfaction, productivity, and overall success that leads to even more business for your company in the future.