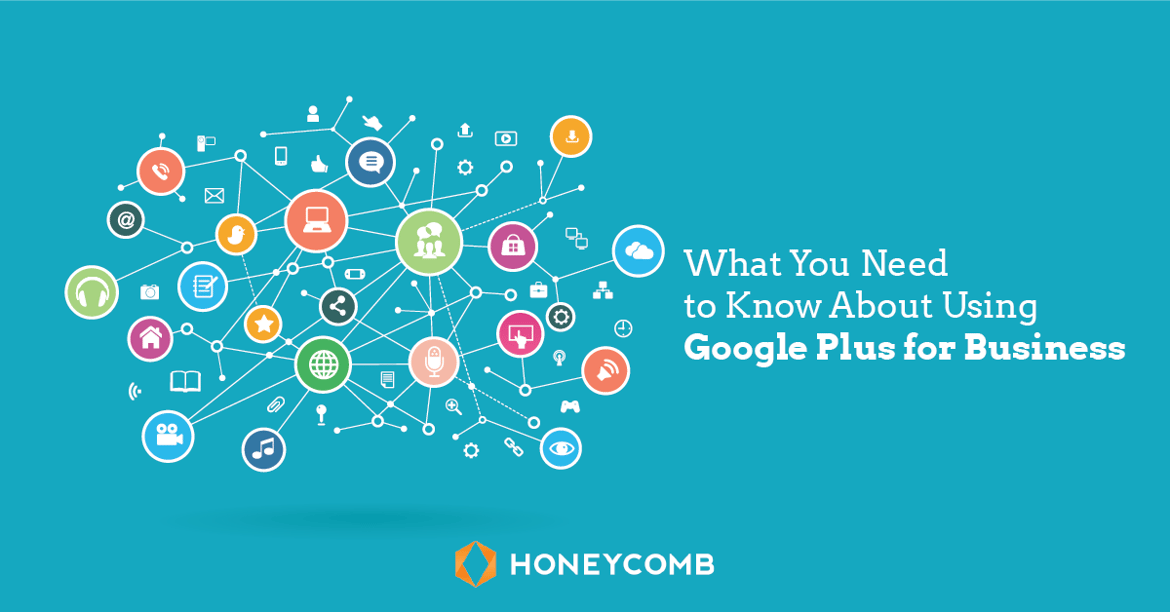 Google Plus was established in the beginning of 2013 as the second largest social network in the world, having over 500 million users. However, it seems that this social network and its benefits are often overshadowed by social media giants like Facebook and Twitter. But using Google Plus for business can be a great tool to add to your marketing campaign since it is used by many influential bloggers, technology enthusiasts, and early adopters all over the world. What this means for you is that it can be a good place to share content you believe others will want to pass on to their communities! Take a look at a few Google+ numbers:
Google+ reaches over 40% of the U.S. digital population
Over 65% of B2B marketers use Google+ to distribute content
Google+ is used equally by the Millennial, Gen X, Gen Y, and Gen Z demographics
This social network has a 33% growth rate each year
Knowing that you can reach a wide range of folks with your Google+ could be reason enough to start a page. Let's consider some other reasons why you might want to create a Google Plus for business account and start sharing your content globally!
1. Focused relationships
We've all seen a friend's Facebook post that has us debating whether or not we should "unfollow" them since the info they're sharing seems irrelevant to us, right? Well, the beauty of Google+ is that you are able to find information that's relevant to you and to share it with people who have the same interests as you, not every single person on your friends list. This social network helps you widen and build a new network of contacts based on industry, interests, and information that you want to see. And the same goes for your contacts. Google+ enables you to bring your brand closer to your followers, potential leads, and current customers in a unique way that is different from the other social networks out there.
And your brand can participate in different communities which you can actively seek out and join. Be proactive instead of waiting for an invitation from another contact or colleague. This is the great thing about Google+; your brand can go around the world connecting with people based on similar interests!
2. Google backing
And let's not forget, if you're part of Google+, you're part of Google! What does this mean for your business? Well since everything you post on G+ is immediately indexed by Google, this influences search engine results positively. According to a study by Optify, websites that appear on the first page of Google, and especially in the first few positions, get 54.8% of all clicks from users. This promotion by the biggest technology platform on the planet is huge for your content.
Additionally, content you share with the members of your community or circles will probably be viewed, shared, and then re-shared by them later. This naturally creates trends and gives relevance to your content. All of these things significantly influence your site's ranking position on Google's search engine, which is always a good thing!
3. Party of +1
The +1 feature on Google Plus helps you discover and share relevant content, whether it's a website, a result on a Google search, or an ad that you've come across in your network. This is pretty powerful because the +1 button allows people to establish what's trendy, beyond those robotic algorithms that rank a website. According to a study by Hubspot, after analyzing more than 5,000 websites it was revealed that the sites that use the "+1" button get 3.5 x more visits on Google+. Wow! Adding the +1 button to your site allows visitors to share your brand worldwide, recommend your content in Google Searches, and share it within their circles. All of this activity directs traffic to your website - and we like that!
4. Let's hangout
One of the most valuable tools on Google Plus is Hangouts on Air (HOA). This free video conference function offers an excellent opportunity to get closer to your users by means of live demonstrations, debates, and online conferences. To connect with your audience in different ways, try these ideas: displaying how your new application works, hosting a Q&A with someone from your company, conducting an interview with a social media influencer, or performing a live demonstration of a product. And these can be "broadcasted" and watched live or later, and then distributed out on your other social media sites like Youtube. Definitely take full advantage of HOA to reach your customers, leads, sponsors, partners, vendors, and social media contacts at no cost!
Adding Google Plus to your online marketing campaign is easy; the search giant has plenty of tutorials to get you up and running in no time. Once you're done, start sharing your content and watch your online presence grow!